Alamak!
Boxing Day Flea Market 2019 is over.

Watch this space for info on Boxing Day Flea Market 2020
The year was 2015, six years after we introduced Yankee Candle to Singapore. Our warehouse was gradually piling up with a particular kind of goods - goods that are unfit for sale that we just can't bear to throw away. These are mostly samples of next season's fragrances, products used in photo shoot that had been lit for like 10 seconds, or items that have a slight defect e.g. discolouration, missing label, torn packaging. It's like those perfectly edible, ugly vegetables that are thrown away just because they don't look pretty enough for the shelves. We didn't think that was right. So we decided we will simply give these "ugly ducklings" away to people who might cherish them...YOU!
We organised our first Flea Market in February 2015 where we gave away these items that were not-fit-for-sale but absolutely fit-for-use to our members and it has since become a much-loved tradition.
OUR BOXING DAY FLEA MARKET WILL BE HELD AT YANKEE CANDLE JEM ON THURSDAY, 26 DECEMBER 2019, FROM 10A.M. TO 10P.M.
Boxing Day Flea Market Is For Everyone
Everybody is invited to hang out at our Boxing Day Flea Market. There's food. There's drinks. There's lotsa like-minded people who are crazy about scented candles and fragrances.
We organise a couple of member flea markets every year. Typically, only members who spent S$200 in the last 12 months are entitled to take a free item. That's not how it works for the Boxing Day Flea Market. It's Christmas. It's the Season of Giving. And every member who shows up may bring home a free item as long as you have a member account with us. It doesn't matter if the last time you shopped with us was many years back...it doesn't matter if what you bought was just a couple of dollars...we don't care. You get something.
Not Sure If You're Our Member?
Fill out the form below with you Name, Email, Mobile Number and hit Send. We will check and reply to you regarding your membership. Even if you are not a member now, you may simply become one by making a purchase (any amount) on the day of the event and registering as a member.
Thanks!
This field is required
This field is required
This field is required
This field is required
What Do We Have In Store For You?
Some of the highlights of this year's Boxing Day Flea Market:
50th Anniversary Water Tumblers for the First 61 Members
We are always immensely grateful to our members who patiently wait in line hours before the event starts at 10a.m. We've prepared these water tumblers for the first 61 members. This means you get to bring 2 items home! We'll fill them up with water or hot coffee, whichever you prefer. Hope it'll make the wait more enjoyable.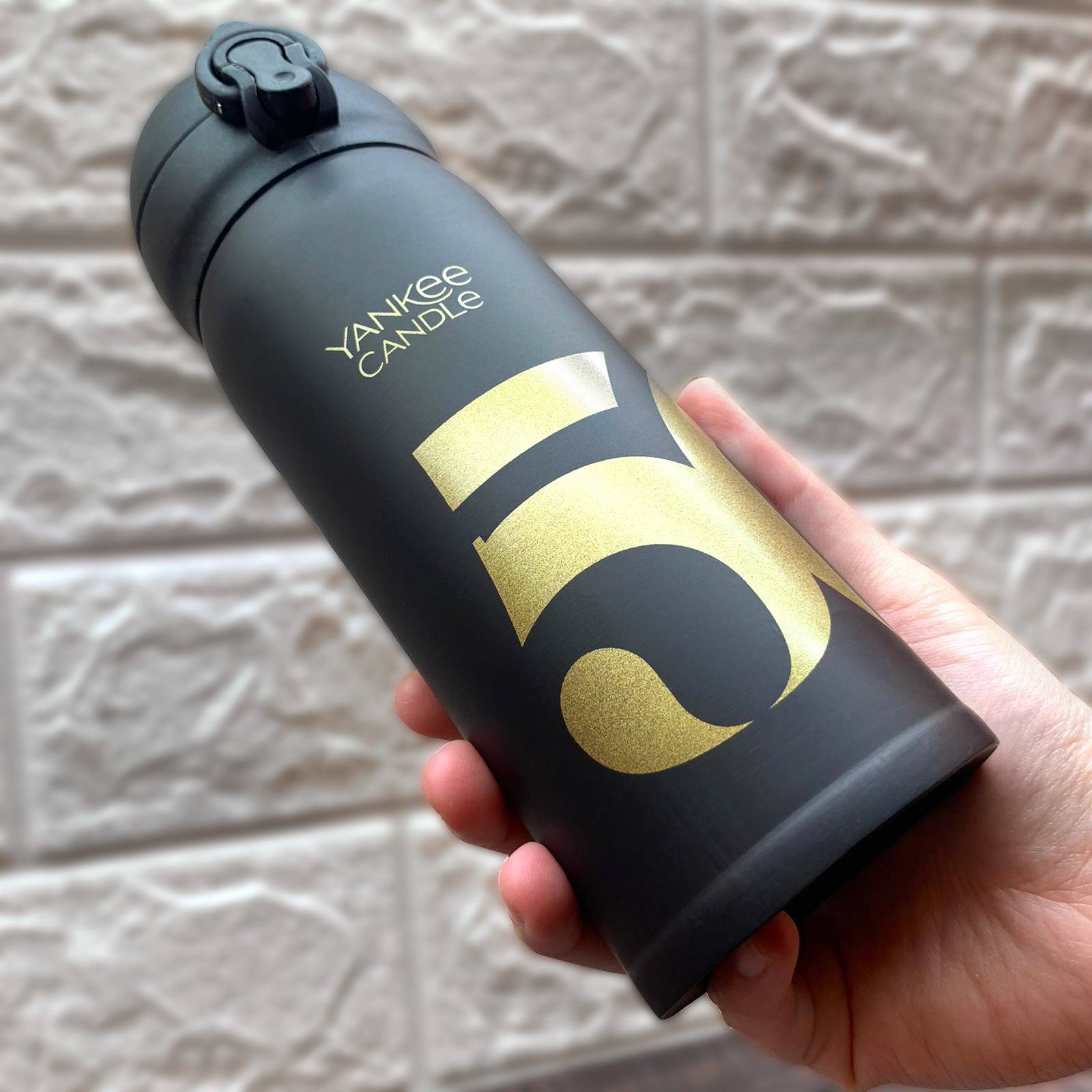 2019 Scent of the Year - One Together
Yankee Candle came up with something new in 2019 called Scent of the Year. The idea is that they will develop a scent that represents the year based on their trend-predicting experts, much like how Pantone chooses a colour of the year based on research performed by the Pantone Colour Institute. They gave us a few samples - some in large jar candles, some in large 2-wick tumblers - yet didn't give us the opportunity to order them in!
One Together reflects our shared desire to express our individuality while connecting to the diverse world around us. The fragrance illustrates this idea by recreating the scent of the rare Miracle Flower - a luscious floral wrapped with soft woods, suede, and amber - with inviting notes of mandarin, nectarine, and sandalwood.
We only have about 4 - 6 pieces of this candle and you'll have to be one of the early birds to catch this one.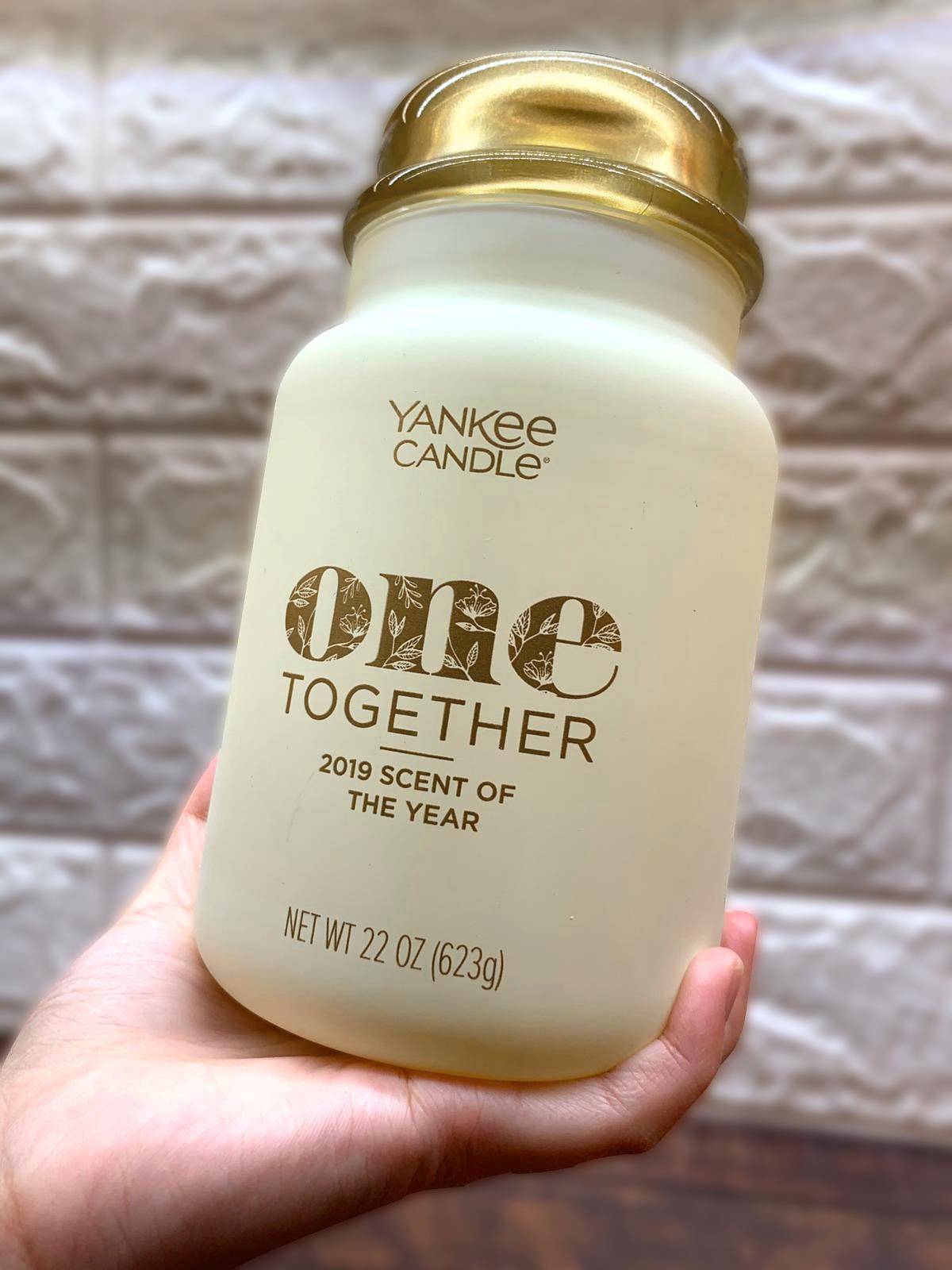 Spring 2020 Garden Hideaway Wax Samples
Get a sneak preview of next year's Spring fragrances. There's Summer Daydream, Water Garden, Afternoon Escape, Camellia Blossom, Homemade Herb Lemonade and Garden Picnic. We also have wax samples of the Easter candles- Sweet Bunny Carrots (shown below) and Easter Bouquet. All these wax samples do not come with a wick. For many of you who are using our candle warmers, it shouldn't bother you.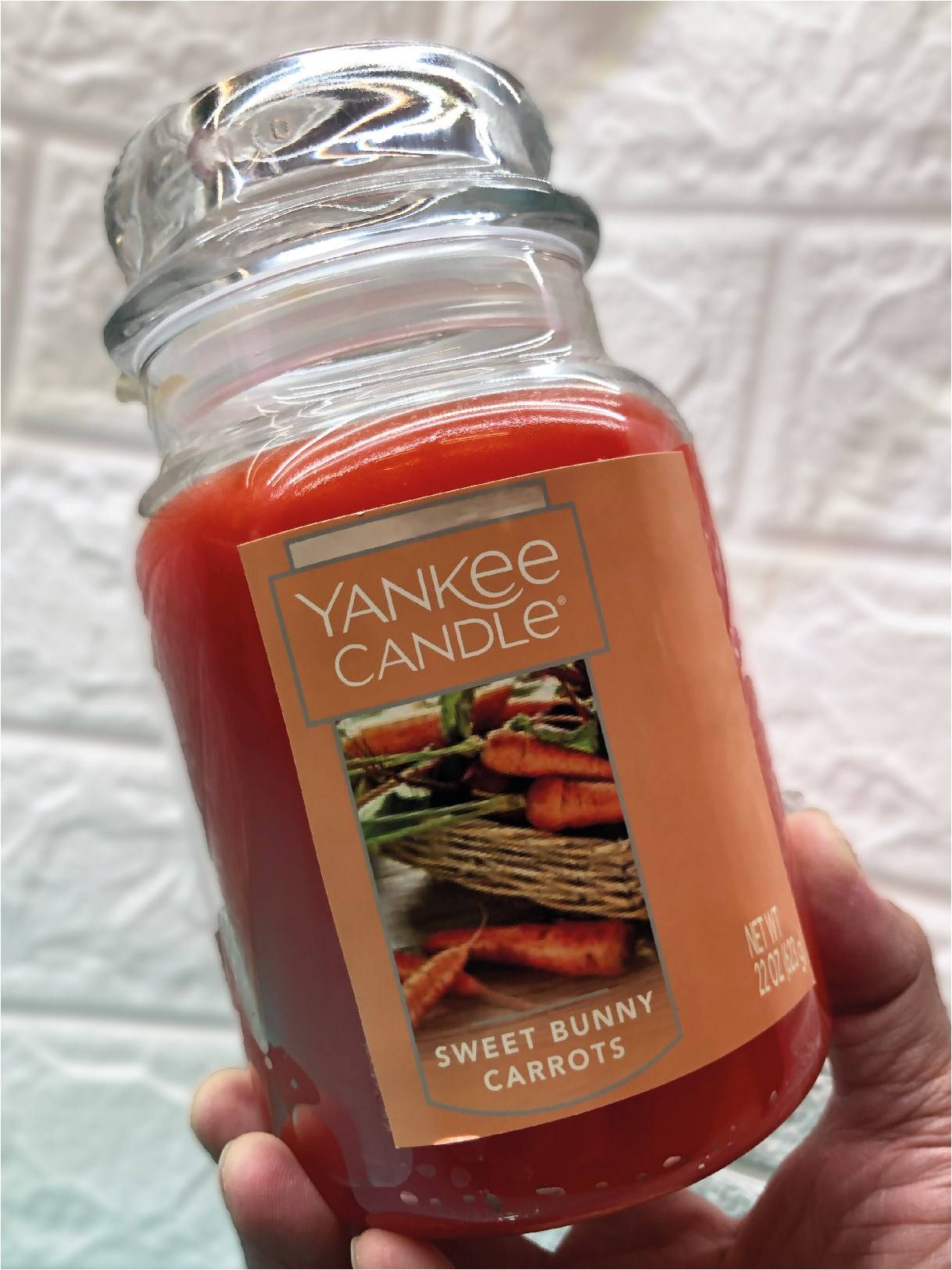 Airome Pluggable Essential Oil Diffusers
We've recently launched Yankee Candle's new aroma diffuser blends. We tested the blends on different electric diffusers produced by Airome, a brand by Candle Warmers Etc. We tried them on ultrasonic diffusers, pluggable diffusers and USB waterless diffusers. We have a few of these samples that we are giving away. You probably can't buy them anywhere in Singapore. There are some salt lamps too. Helps you get good "qi" in your house to usher in the new year.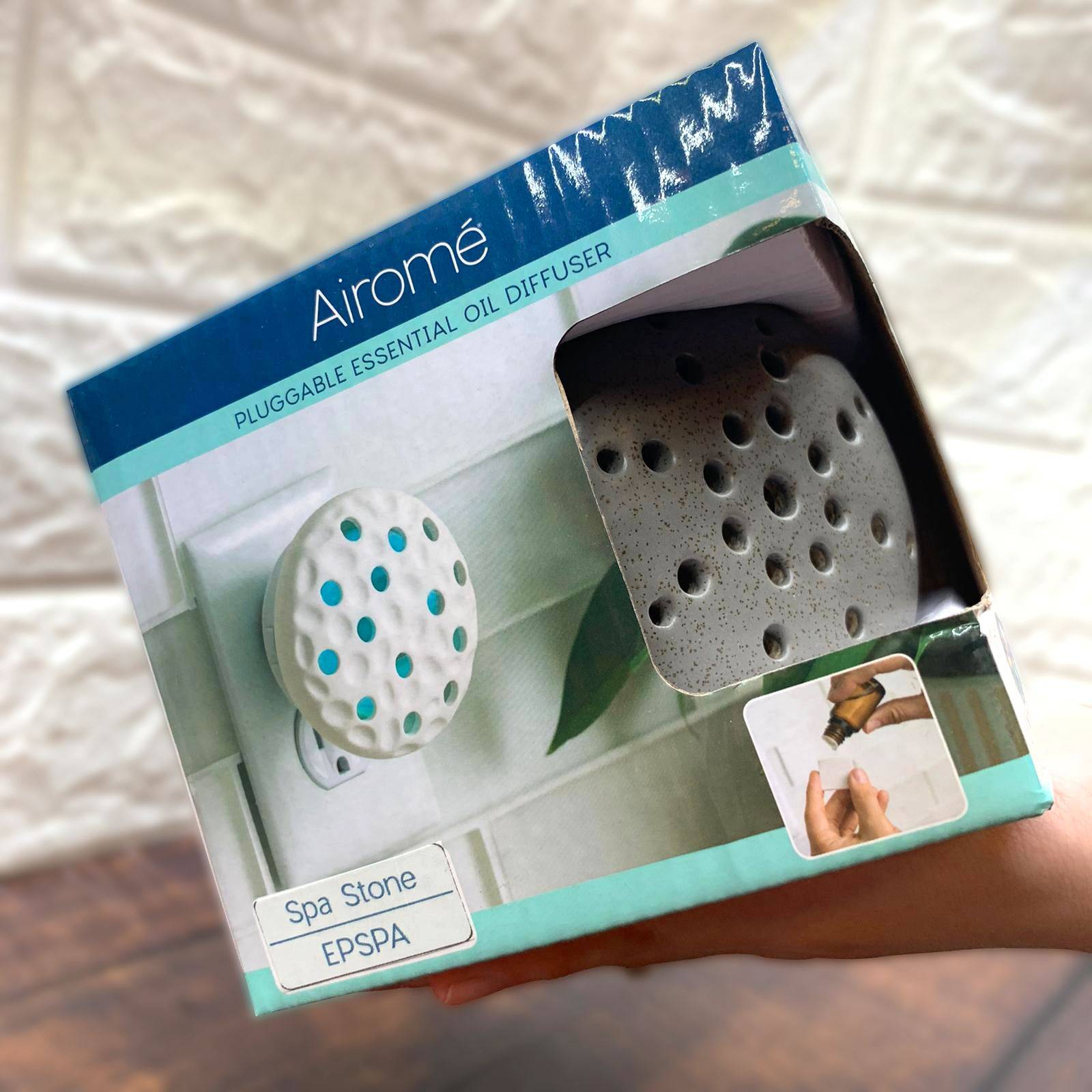 Buy Any Large 2-Wick Tumbler for $20
As we're running out of space to stock our ever-growing selection of products, we are letting go of a few categories that you don't seem to fancy. In 2019, we discontinued our classic medium jar candles and our medium 3-wick square candles. In 2020, we will be discontinuing our large 2-wick tumblers. For one-day only, you get to stock up on these soon-to-disappear candles.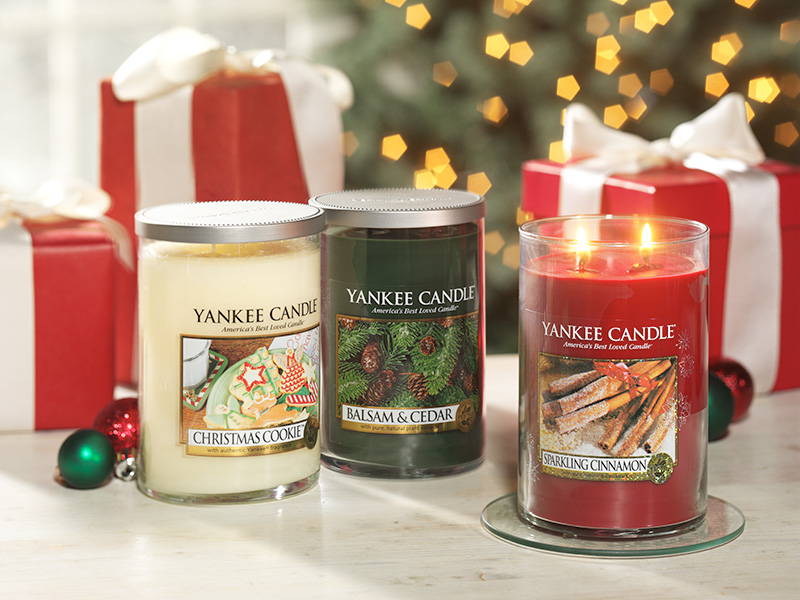 Munch On These Festive Cookies
You don't just get to smell these festive goodies. You get to eat them too. We've bought some festive cookies from All Things Delicious. All halal. There's gingerbread wreath cookies, coconut gula melaka cookies, chocolate chip cookies, and Mexican wedding cookies. If you bring kids along, they get a special gingerbread man cookie :-)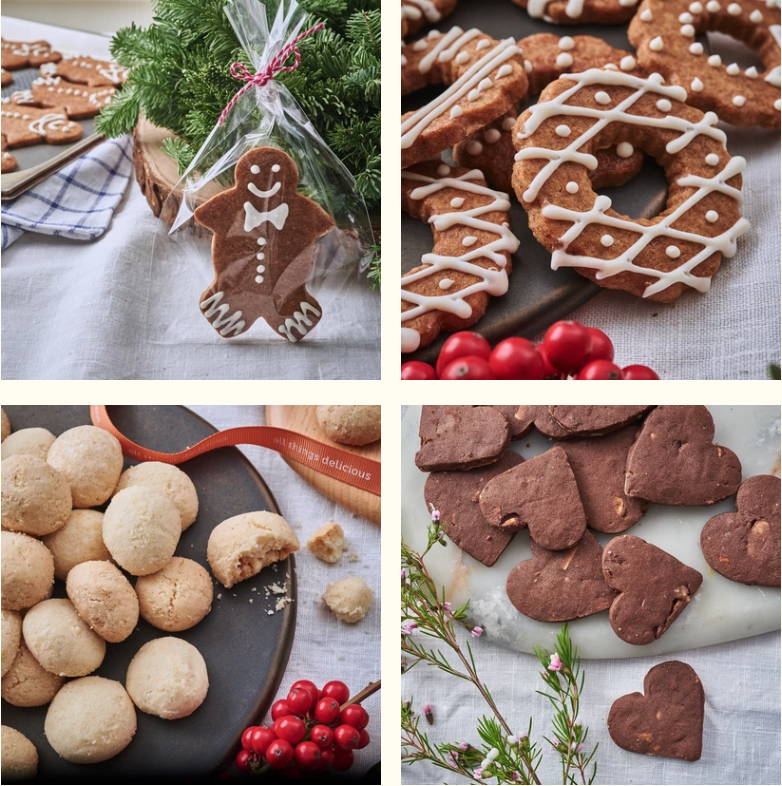 Play By These Rules So That We All Have A Good Time
It is on a first-come-first-serve basis. Do not jump queue. Do not "chope space".
Each member is only allowed to take ONE item from the Flea Market.
Item from the Flea Market must be taken in person. You cannot collect an item on behalf of another member.
Item cannot be reserved.
Item from the Flea Market are non-exchangeable for other items or for cash.
Item from the Flea Market are not for resale.
Remember To Bring Your Own Bag
We give a 20 cents rebate to you if you do not need a paper bag. If you do need one, we charge 20 cents. Hence, please remember to bring your own shopping bags for the event.
Our Yankee Candle JEM store is located at:
Unit 01-14, JEM
50 Jurong Gateway Road Singapore 608549
Tel: 6734-8344